The University of Washington began renovating their Herring Center for early childhood learning for kids ages three to five years old and needed space to temporarily host the program for the duration of the two-year project. Work Safe Access provided a system of ADA-compliant ramps that formed a courtyard in the center of five temporary modular classrooms and created outdoor play areas for their students.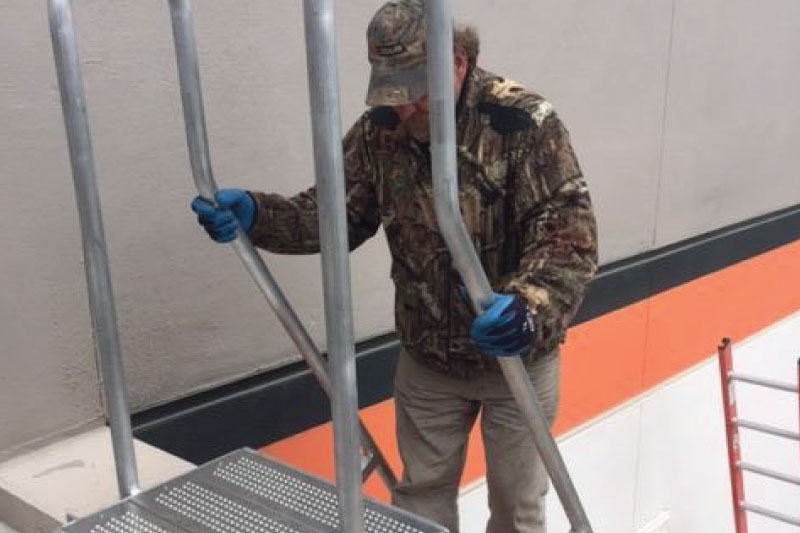 CUSTOMER FIRST IN ALL WE DO.
Get the access you need, delivered as promised, on time, and to your specifications. When you work with us, you'll get what you need, how you need it, and when you need it.
I trust Work Safe Access to provide sensible, safe solutions. I recommend Work Safe Access to anyone needing a modular, cost-effective and compliant access system. Thank you, Work Safe Access, for another job well done!
Work Safe Access knew exactly how to meet our needs. We're extremely satisfi ed with the results. Their service and solutions are outstanding!
Work Safe Access just gets it. I'm impressed with their products, service, and experience. They're an outstanding team to have on any project. I highly recommend them.
Work Safe Access are professional, friendly, and knowledgeable. They offered creative customer solutions that are rugged, affordable, and efficient. We're extremely satisfied!
We choose Work Safe Access for their OSHA expertise and for the quality of their flexible access systems. The unique needs of this project were solved. We feel good knowing our client has a safe solution for their employees. Thank you, Work Safe Access!
Work Safe Access was there when we needed them, even in the middle of a pandemic. Their ability to understand the nature of this emergency and to meet the extreme demands of the situation was inspiring. Thanks to an outstanding organization with a top quality product!